STUDIO APARTMENT LA MAREE (2-3 PERSONS)
Studio Apartment La Marée
Since we are living less than a kilometre from the Atlantic ocean our studio la Marée has a nautical decoration and is equipped for 2-3 people. It is situated in a building next to the main house and 42m2 with a bathroom with shower, toilet and hand basin. There is a double bed of 2mx 1.60m and a single bed 90cmx200cm. In the seating area there are a TV, DVD player and free Wi-Fi. The kitchen is compact but complete. For a small amount per person extra you can have your beds made ready for your arrival, and towels at your disposal. A cot is available upon request. La Marée means "the tide" in French.
RESERVATIONS OR QUESTIONS ABOUT AVAILABILITY?
Photo gallery: (click on the photos to enlarge or see all photos)
PRICES FROM €325 TO €575 PER WEEK
Practical
The kitchen in our studio La Marée is of course equipped with all the necessities for cooking. There is an oven and a microwave and of course a fridge with freezer. For your convenience all necessary cleaning products and also washing powder are provided, as well as mops, tea towels and towels. For your holidays you do not have to bring your entire kitchen stock as well, as a base stock is at your disposal. You must think of coffee, tea, pepper, salt, etc. In our village Beauvoir-sur-Mer (4 km) are several supermarkets and bakeries.
LIVINGROOM
2 seat settee
TV
DVD player
Dining area for 4 people
1 x armchair
(WiFi)
Coffee table
Stocked bookcases
KITCHEN
Ceramic cooker
Refrigerator with freezer
Coffee machine
Oven
Microwave
Kettle
Stock of coffee, tea, salt, pepper, oil, vinegar, etc.
stock of cleaning material
An ample stock of plates, cutlery, glasses etc.
BATHROOM
Shower
Hairdryer
Cabinet
Sink
Towel
Bathmats
Garbage can
BEDROOM
1 double bed in the Studio/Apartment
1 single bed in the Studio/Apartment
1 wardrobe
Mirror
Reading lamps
Clock Radio
Trash cans
GARDEN
2 deckchairs
1 seat with 3 chairs
Parasol
BBQ on request
PRACTICAL
All information for your holiday including maps, directories, etc.
Vacuum cleaner
Mop
Bucket
Broom
Dustpan and duster
Ample supply of tea towels, hand towels and cloths
Kitchen roll
Tissues
Toilet paper
Perfect hosts in an excellent location and such good value."
You don't have to wait for the Summer holidays to enjoy this little gem of a place. It is pretty, spotlessly clean and so convenient to explore the magnificent coast of the Vendee. The owners, Hemko and Martine will welcome you warmly and give you all the information you need to make the most of the region. There is an excellent restaurant overlooking the seafront less than a few minutes away and if you follow the tide timetable (kindly provided by your hosts) you can cross the passage du Gois at low tide to visit Noirmoutier (at high tide you can come back via the bridge).
The beds are comfortable and the kitchen well appointed. There is a also an excellent supply of books and games. We will certainly be back at another time of year to enjoy some of the outside facilities on offer.
Many thanks to Hemko and Martine for such an enjoyable week-end.
Tripadvisor 5 stars
Photo gallery: (click on the photos to enlarge or see all photos)
Outside the studio
In the seating area outside our studio la Marée there are two teak chairs and a table to enjoy your breakfast outside. There are also two lounger chairs, a parasol and a BBQ.  Sitting in the sun you can quietly read the information we have laid out about the tourist sites in the Vendée and the hiking trails that we recommend from personal experience. If you want to eat out in the summer there  three restaurants on the Passage du Gois on walking distance or in our town Beauvoir-sur-Mer 4 km away. We would love to tell you more about it upon arrival, as well as the opportunity to let us deliver your croissants and baguettes in the morning or to join twice a week our table d'hôte dinners.
.
RESERVATIONS OR QUESTIONS ABOUT AVAILABILITY?
Contact and prices
For details on the rental prices of our studio la Marée we refer you to our pricing page. If you have any questions please do not hesitate to contact us by phone, email or WhatsApp. We look forward to welcoming you in our lovely studio la Marée to enjoy a sunny holiday in France and the many activities, attractions and beaches in our neighbourhood.
Our other cottages and B&B rooms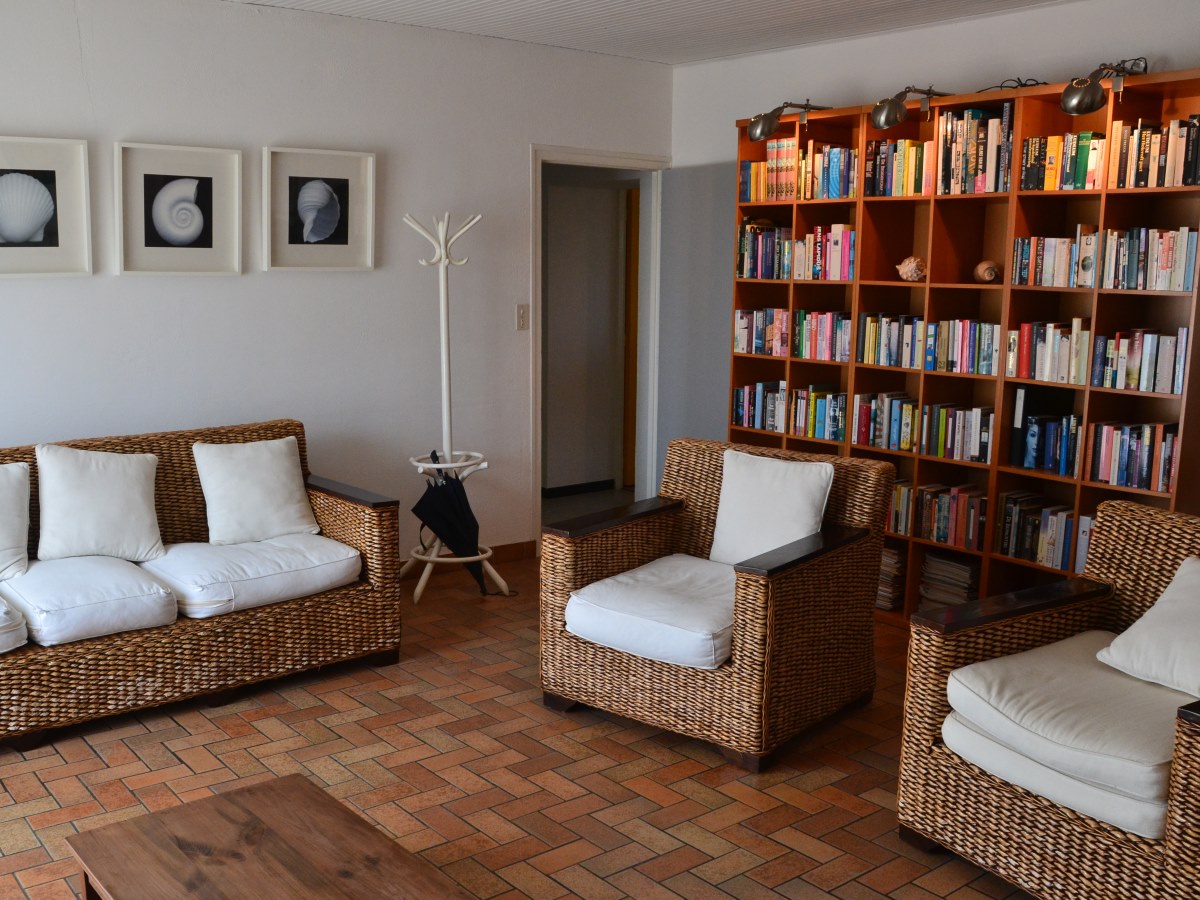 As we only live 800 meters from the Atlantic ocean our holiday home La Plage (110m2) is decorated in beach house style and equipped for 4-6 people. There is a spacious living room, which is connected to a kitchen with a pantry behind it. On one side of the living room is the master bedroom and on the other side of the living room are three bedrooms, a separate toilet and a bathroom with a shower and sink. In our holiday home La Plage is of course free Wi-Fi, as well as a TV and a DVD player. There are two spacious bedrooms with a double bed and two bedrooms with a single bed. Read more about our holiday home la Plage.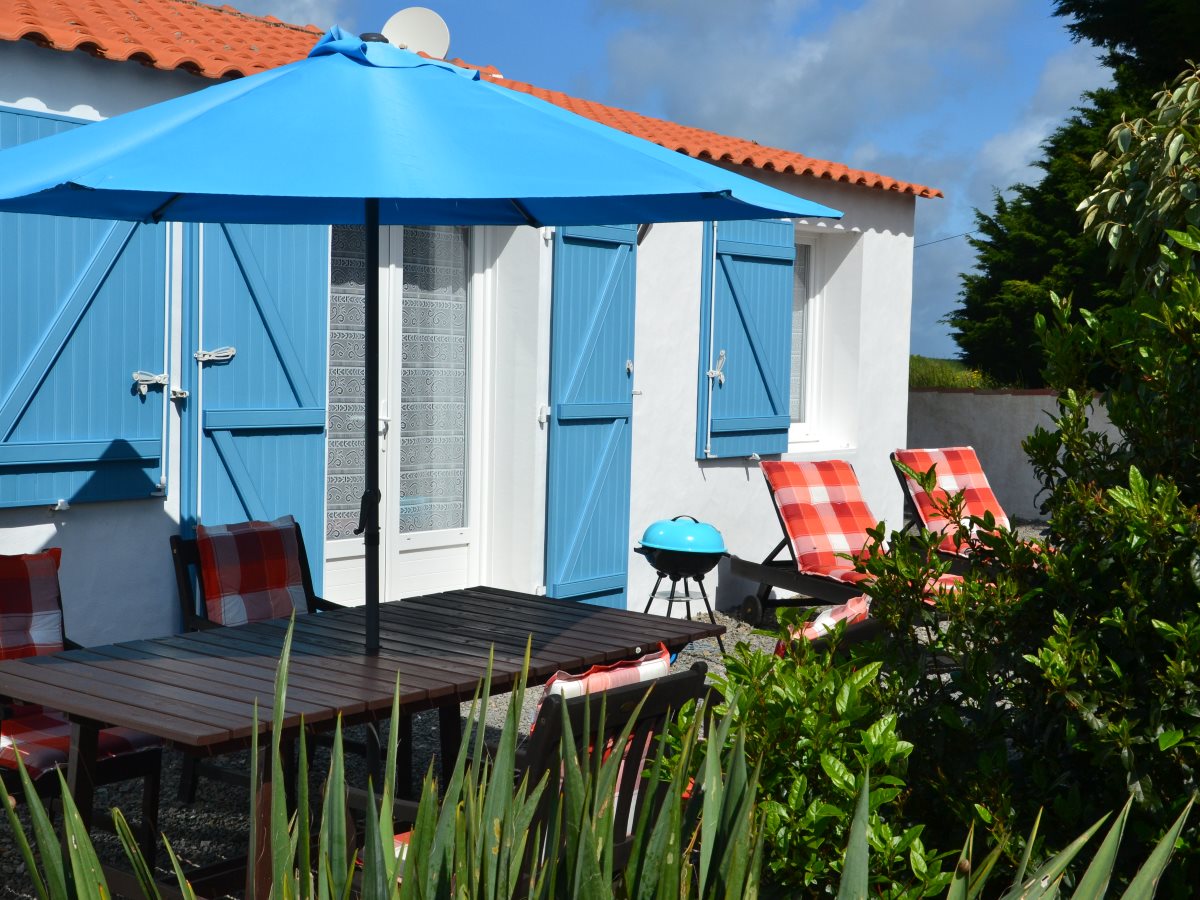 Our 85m2 holiday cottage la Bergerie (4 pers.) has a spacious and light L-shaped living room with a white open kitchen. The character of the house is enhanced by original beamed ceilings. The roof has been covered with rustic wooden panels. There is a separate toilet and a spacious bathroom with a blue mosaic floor. There are two double bedrooms, one containing a double box spring bed, and one containing two single box spring beds. There is a TV, DVD-player and free Wi-Fi. Read more about our cottage la Bergerie.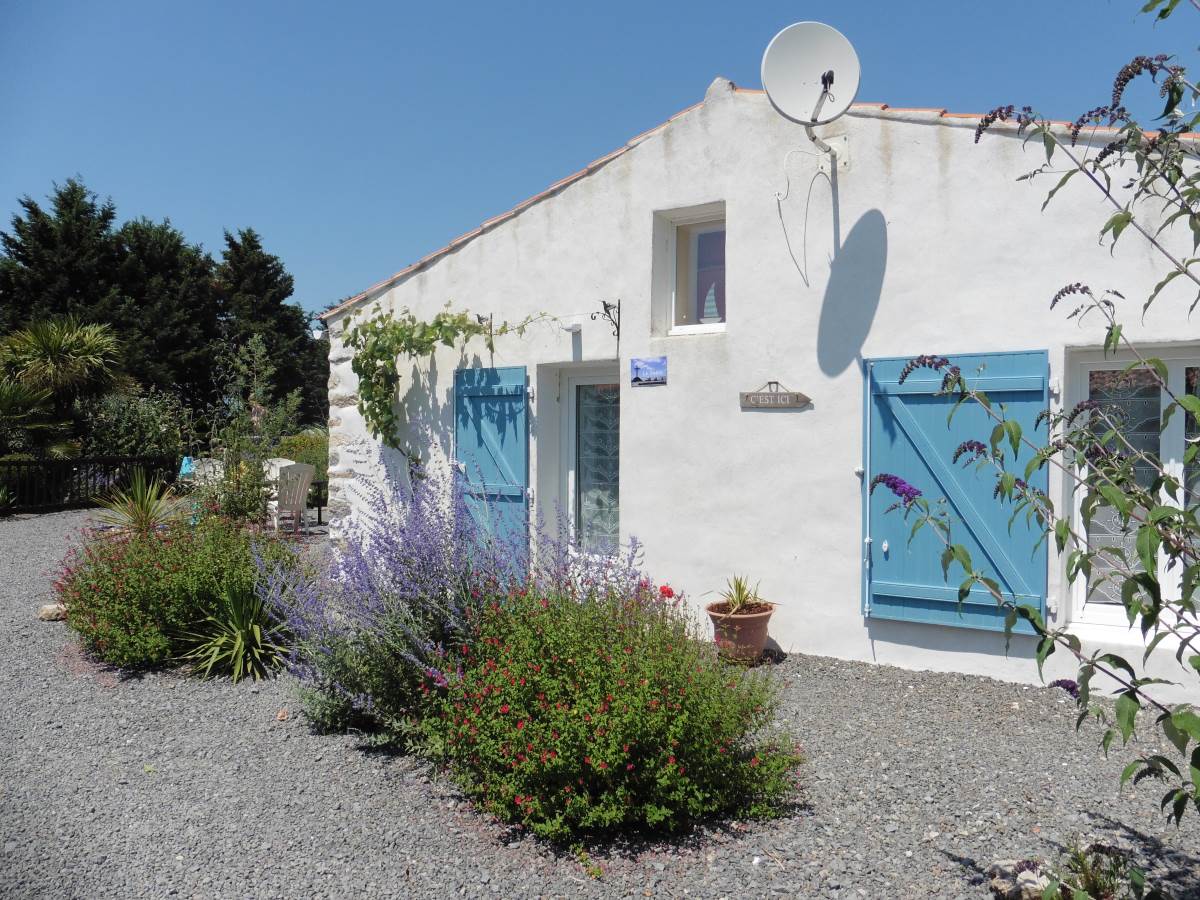 In addition we have our Chambres d'hôtes (B&B) with a family room for 2-4 people and two other rooms both with views on our court yard. All our three rooms are on the ground floor and with a private entrance. Read more about our Bed and Breakfast Rooms.