Newsletter December 2017
We hope you have fond memories of 2017. For us it was a very nice year. For the first time since 2014 we have written again a photo newsletter (see below and also our previous blogs). We had a great time with our guests all year round. We are already looking forward to 2018. Hopefully you too.
RESERVATIONS OR QUESTIONS ABOUT AVAILABILITY?
New website
We have created a new sunny and even more extensive website this year and discovered to our horror that we made a newsletter for the last time in 2014. So that is already a while ago and enough has happened in the meantime. For our convenience we keep it for this newsletter with the news of 2017.
Fishing in the Vendée
Until a few years ago we went fishing every week with our guests from the beginning of May to the end of September for clams on the Passage du Gois or another type of shell on the beach of Notre Dame de Monts. Both of us still find them very tasty. In the meantime, we have expanded our fishing repertoire. We now also fish shrimp at Noirmoutier and with a square net at the locks in the harbor. The catch is every time a surprise. Especially with shrimp fishing (August-September) there is often a complete zoo in the net (crabs, small fish, sea beetles etc and for example in the picture a small ray).
New signs for Au Passage du Gois

Since December 2017 there are signs at the entrance to our village and at the end of the road to Port du Bec, because not everyone has a GPS or reads the directions that we always send. Especially in the winter, in the dark, guests sometimes had trouble finding us. The most funny and Babylonian confusion we experienced was with guests who were on the island of Noirmoutier at the Passage du Gois and were absolutely convinced that they were still on the mainland. Hopefully this will no longer happen.
DIY in 2017
Each year we have enough ideas for changes and improvements for our guests. For example, this year, among other things, in our cottage la Bergerie new headboards were created, tiles in the toilet, our holiday homes were painted outside and/or inside and of course all necessary maintenance was done. We have also invested; in 2 new toilets, a new boiler, 2 teak tables outside, new satellite dishes for all TVs, cushions for chairs outside, Nespresso machines, new boards outside, extra shrimp nets, new decoration and lamp shades etc. Last but not least our internet has been upgraded this summer and is now 5x faster so our guests can watch Netflix without any problems!
Volunteer work
We now live already more than 11 years with great pleasure in Beauvoir-sur-Mer. We cannot say anything other than that we have been welcomed most kindly. We have been doing something in return for a number of years now through voluntary work. We are both on the board of / are members of various associations and this year we made a website for a number of them. Since this year we also have been in various committee for the tourism in our region. We enjoy doing this. Hemko also made a number of websites for colleagues and friends in 2017.
RESERVATIONS OR QUESTIONS ABOUT AVAILABILITY?
Animals in our garden
Officially we only have one kind of pet and that is our chickens. However, anyone who has been on holiday with us knows that there are a lot more other animals running and flying around. Small lizards, beautiful birds and butterflies, stick insects etc. This year there were more nests than usual with tree frogs and western emerald lizards. Both are a pleasure to observe. It is quieter in the garden since they are in hibernation.
Dolphins here and around the Azores
We went on holiday to the Azores in the spring to see whales and dolphins. However, we learned later that we could just as well have stayed at home for the dolphins, because there are more and more in our bay in recent years. With a storm in the spring, dozens washed up along our entire coast. We think strongly about buying a boat, because it would be nice to see them up close. Now we will have to save up …….
Frustrations and annoyances
In the past we always received very enthusiastic reactions to our newsletters. However, there were also people who said that our news was always only very positive. "Are you never annoyed or do things never go wrong?" we were asked. We gave a thought to these matters for 2017 and came up with the following frustrations / annoyances:
1. We have 2 septic tanks, because there is no sewer in the French countryside. Every spring and autumn we spray all pipes clean and we let the sediment pump out every few years (again this year). Unfortunately, every summer something comes in the system that does not belong there and the tubes block. This year a big blockage at 11 o'clock at night when it poured down rain, but even in the dark we succeeded (without being electrocuted) to spray away the blockage with our high-pressure sprayer.
2. We never had so many apples in our apple tree as this year. However, due to the enormous weight a number of branches snapped off and apples were falling before they were ripe every day at dozens a time from the tree on our driveway.
3. Our table d'hôte evenings are still our favorite evenings of the week, but doing the dishes of 3 courses for 8-14 people the next day ……. Fortunately, we have a dishwasher and we also put our wine glasses in the dishwasher.
4. We are always available by (mobile) telephone and e-mail. Of course we have gone along with our time and it is also possible to reserve with us online via our own website and also through other sites. However, because of the high commissions, we only do these external websites in low season. Unfortunately, this year it happened to us that we still had some space in the summer in our B & B room, but friends and acquaintances booked for the summer elsewhere because they thought we had no availability because they did not see this online. So in case you want to come and stay with us in the summer contact us "old-fashionedly" by email or phone. We look forward to hearing from you!
5. Ironing is still not our favorite pastime (although the photo does make believe it otherwise😉) …
Visit to the Netherlands
With great pleasure we go back to the Netherlands every year. This year we did not have as many days as usual due to the reservations and it was a bit of a race against the clock. Fortunately we did have time to take a look at the Afsluitdijk. For those who have not seen it yet; it is certainly worth a visit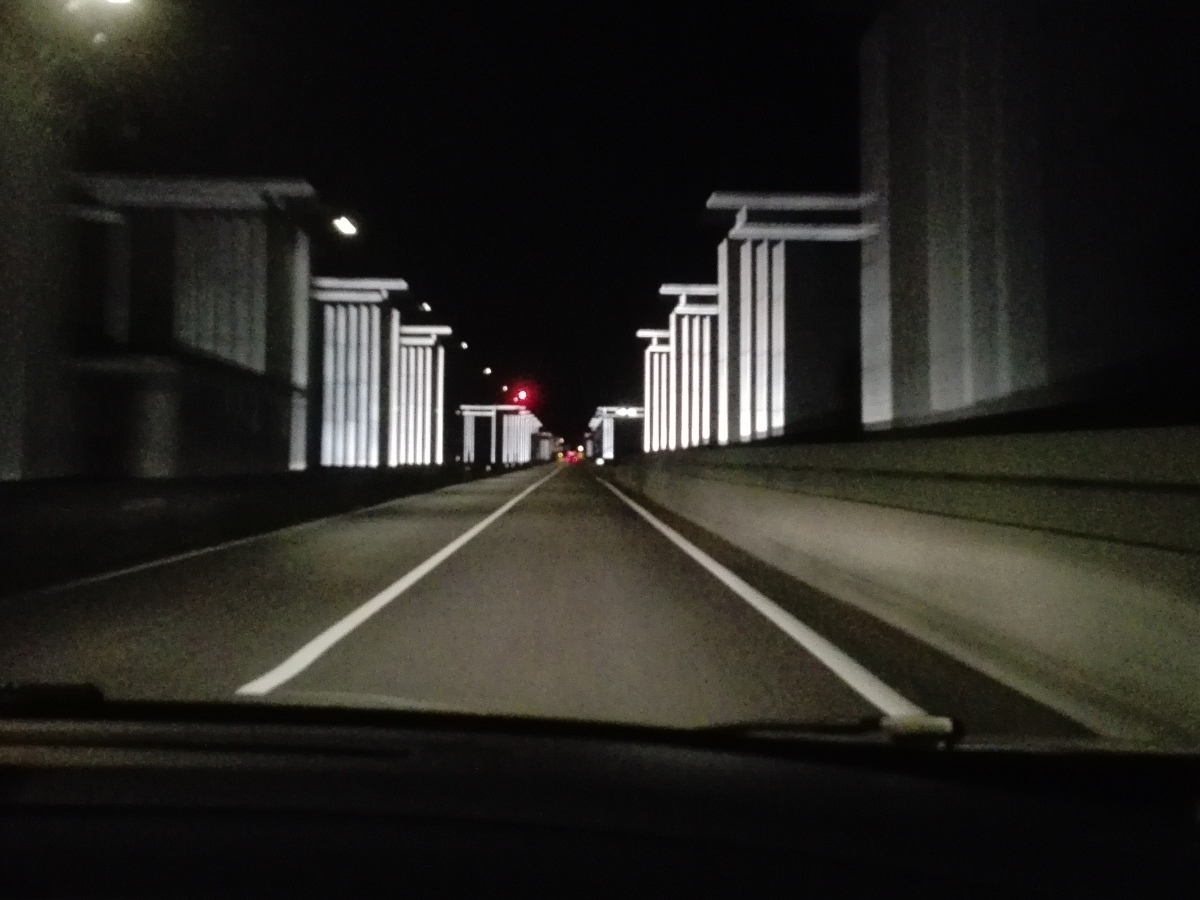 Departure Tour de France 2018
We are already looking forward to 7th July when the Tour de France starts close to us on the island of Noirmoutier. Unfortunately because of the tide this time they will not cycle over the Passage du Gois, but the tour stays for 3 days in our department, so plenty of opportunities to keep up with the spectacle.
Photo contest 2018 with the theme "Nature"
In 2014 we held a photo contest with the theme "water"  and we were pleasantly surprised by the number of participants. The following year the follow-up failed because there were hardly any participants because the chosen theme was too specific. However, for the year 2018 we will give it a new chance with a broad theme; "nature" (on land, in the sea and in the air). We are very curious. All our guests from 2018 are cordially invited to participate. Of course there are great prizes to be won again.
Happy new year!!!!!
We hope you enjoyed reading our news again. For now we wish you a happy and healthy New Year!!
(photo taken January 2017 early in the morning on the way to the bakery)
Discover below our region with its many possibilities