BREAKFAST AT AU PASSAGE DU GOIS
Breakfast in France
We serve the whole year round every day a delicious French breakfast. We buy each morning at the bakery in our village baquettes, cereal bread, croissants and per couple / two people a chocolate roll. We serve this with two different kinds (home-made) jam, ham and cheese, orange juice, yogurt and choice of coffee, tea or hot chocolate. We have both salted and unsalted butter (every Frenchman has, depending on the region where he or she comes from a particular preference) and margarine. If required, we have gluten-free muesli and / or cottage cheese. For those who would like to try we have chicory instead of coffee and decaffeinated coffee of course.
RESERVATIONS OR QUESTIONS ABOUT AVAILABILITY?
Photo gallery: (click on the photos to enlarge or see all photos)
Breakfast at Au Passage du Gois
Our breakfast is included in the room rate for those who have booked with us a B & B room. However, we noticed that guests in our holiday cottages find it very comfortable to have breakfast on their first morning, so they can quietly wake up and only then after breakfast go shopping at the supermarket for the rest of the holiday.
Breakfast al fresco in our garden
Upon arrival we happily provide information about all there is to see and to do in our area. Breakfast is always a good time to go over these tourist tips in more detail. How to drive there, where to park, what are the weather forecasts etc.
In the winter we serve naturally our breakfast inside, but as soon as the nice sunny days arrive breakfast is served outside in the sun (or under a parasol) or of course in our summer kitchen. At home during the week one must of course be quick with breakfast, but on holidays it is great to have the time to quietly eat a large breakfast, which we gladly provide.
RESERVATIONS OR QUESTIONS ABOUT AVAILABILITY?
Discover below our region with its many possibilities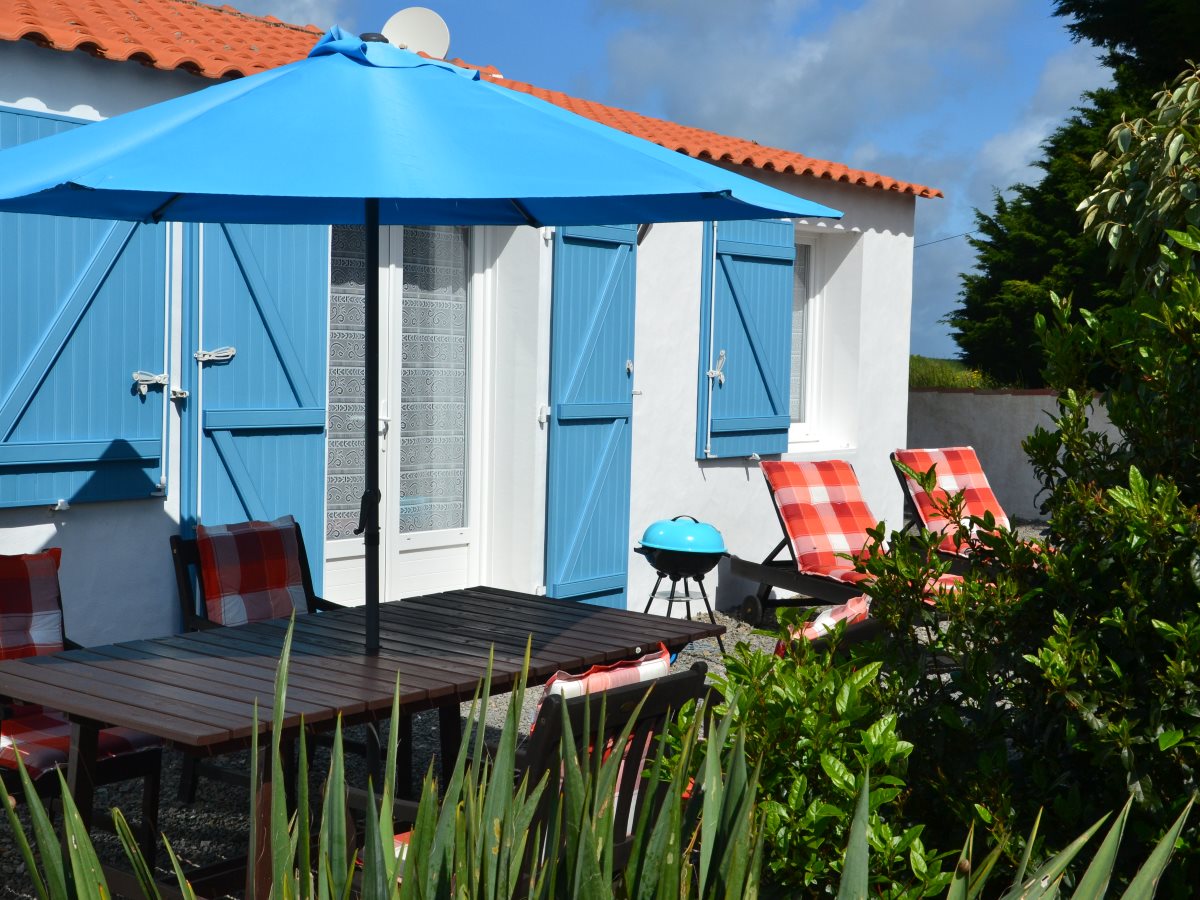 We let out La Bergerie (4 pers.) a holiday cottage, with 2 double bedrooms, which is built in the old grange (sheep stable). We also let out the main house La Plage (4-6 pers.) and a studio La Maree (2-3 pers). Read more about them here.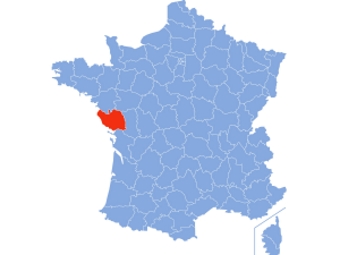 The situation of the Vendée with respect to the UK means that you can be with us within a day by boat and car. Discover the Vendée here.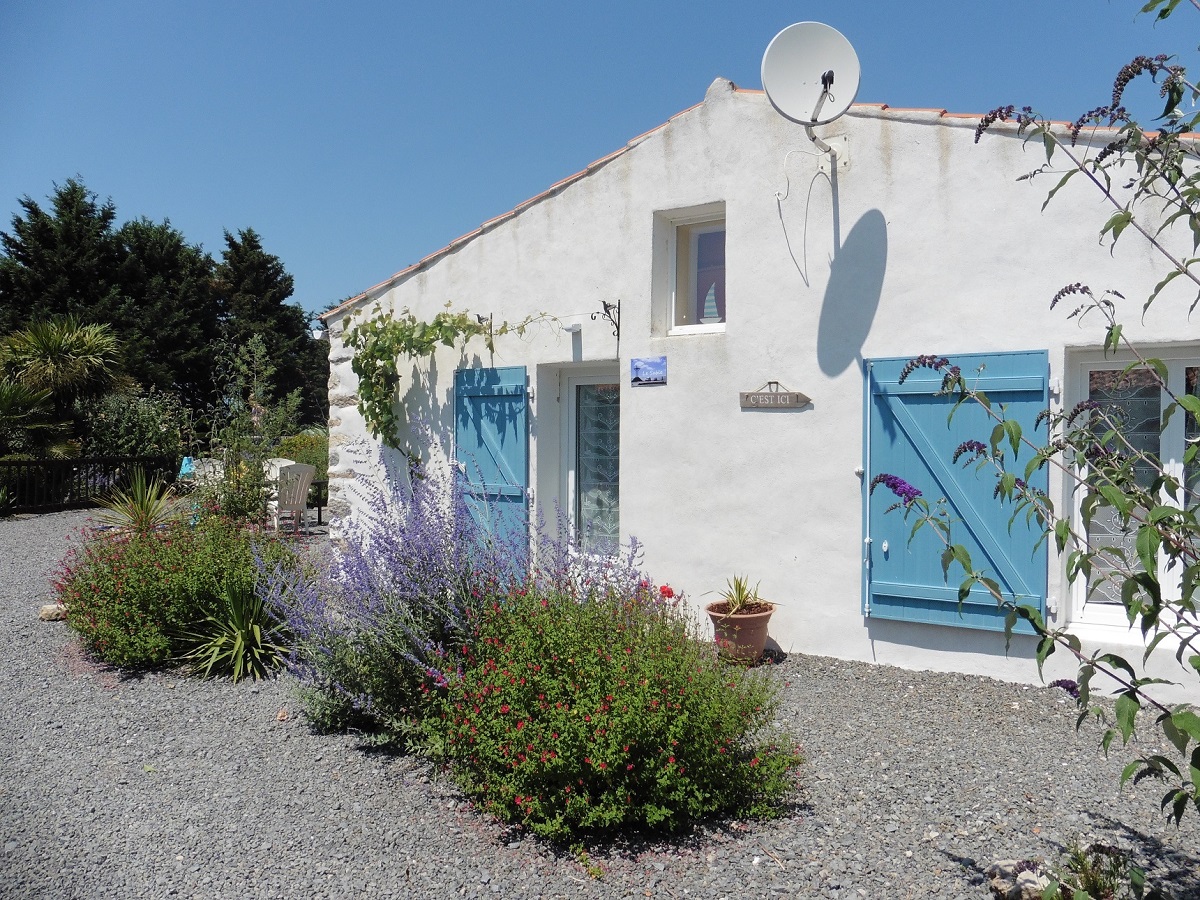 In addition we have our Chambres d'hôtes (B&B) with a family room for 2-4 people and two other rooms both with views on our court yard. All our three rooms are on the ground floor and with a private entrance. Read more about them here.