ABOUT US HEMKO BRUINSEL AND MARTINE HOOGSCHAGEN
Hemko & Martine in France
We, Hemko Bruinsel and Martine Hoogschagen are living already since 2006 with great pleasure in France. That we would start our own Chambre d'hôtes (B&B à la française) in the western Loire Area, was clear from the beginning. Martine was there, for the first time in 1987, through an exchange programme during school holidays and lived there for a year in 1991. After his year of civil service Hemko worked there for a summer in 1992, and from then onwards we frequently visited the western Loire Area. For two people who grew up just behind the dunes in Holland, in Castricum and Callantsoog, our new place in France had to be somewhere near to the coast. We are more than satisfied with our house in Beauvoir-sur-Mer. Walking distance from the Atlantic Ocean, in a natural reserve, but nevertheless a lot of very varied entertainment nearby. Nice for the guests, but of course also for us. A location with enough inspiration for Martine, who wrote in the illustrated dutch magazine Maison en France for a few years about our preparations and first experiences of living in France.
RESERVATIONS OR QUESTIONS ABOUT AVAILABILITY?
Photo gallery (click on the photos to enlarge or see all photos)
Why a B&B in France?
We have given it a lot of thought, but we can no longer remember it; why we wanted to start a B&B in France. Was it during a joyful sunny holiday in France? Or after a stressful day at work in the Netherlands? Or whereas we visited a Chambre d'hôtes in France, and they made such a mess that we thought that we could do this better. The decision was already made in 1999, but we bought our house in france only in 2006. We find that it is great to learn new things, to meet new people, run our own business, and of course we also have more time for each other and with each other. We are enjoying it all very much.
Who does what?
We always joke a little to other people. 'Hemko is for the entertainment and Martine is for the food', is what we say. When we left the Netherlands Hemko (1969) was a Sales director at Misco in Amstelveen, a reseller of IT products. Martine (1967) has held several internationally oriented commercial positions through the years. Martine really likes to cook, so join us at one of our table d'hôte dinners in French bistro style. Hemko has meanwhile extended his knowledge of and passion for the wide range of wines from France. Come to taste what Hemko has stocked in his wine cellar.
RESERVATIONS OR QUESTIONS ABOUT AVAILABILITY?
We look forward welcoming you in our new home in Beauvoir-sur-mer in France.
We are living the dream – Why not sample a taste of it for yourself?
Hemko and Martine
P.S. in case you would like to read more about our life in France, check out our blog or we invite you to become a fan of our Facebook page of our B&B.
Discover below our region with its many possibilities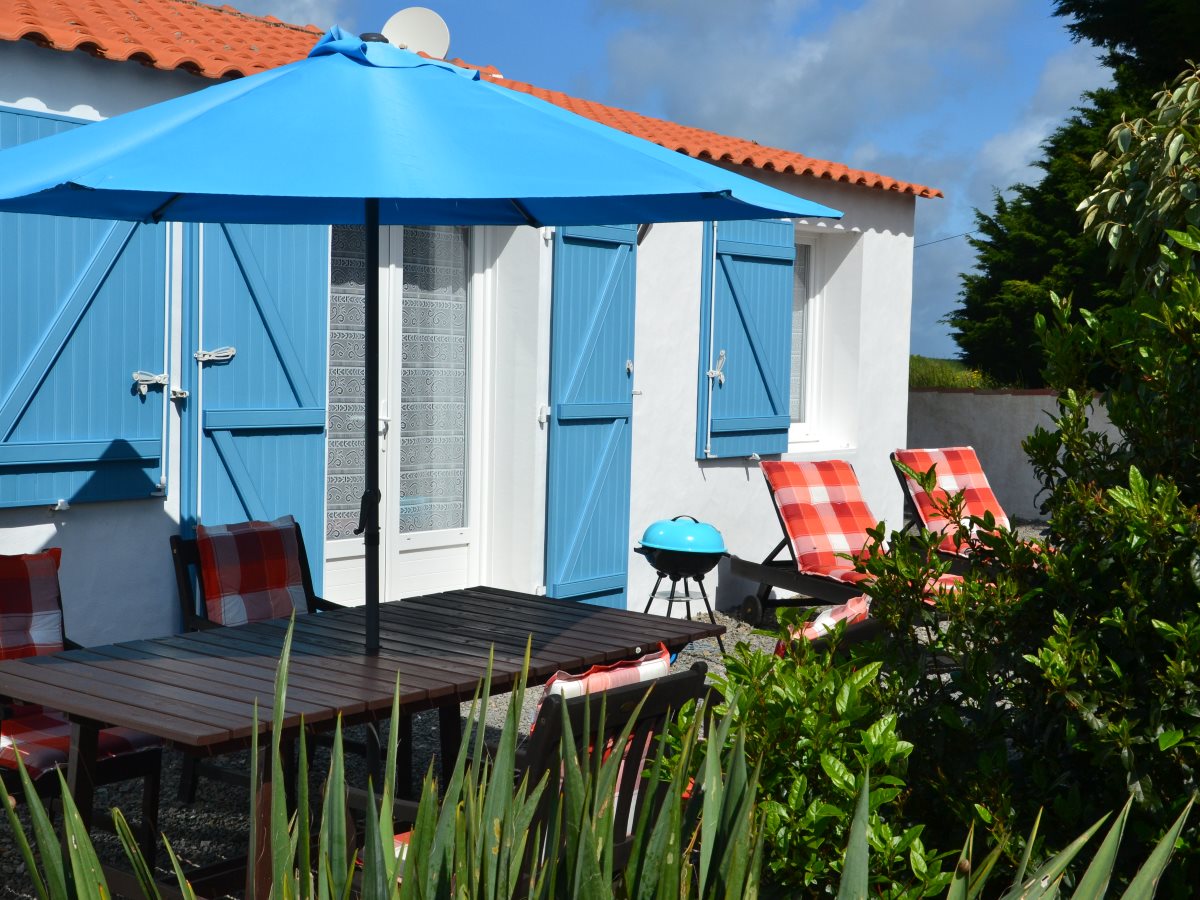 We let out La Bergerie (4 pers.) a holiday cottage, with 2 double bedrooms, which is built in the old grange (sheep stable). We also let out the main house La Plage (4-6 pers.) and a studio La Maree (2-3 pers). Read more about them here.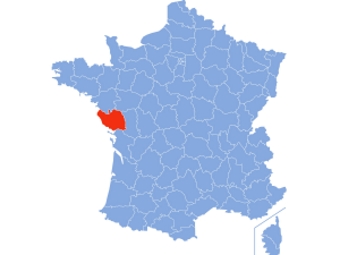 The situation of the Vendée with respect to the UK means that you can be with us within a day by boat and car. Discover the Vendée here.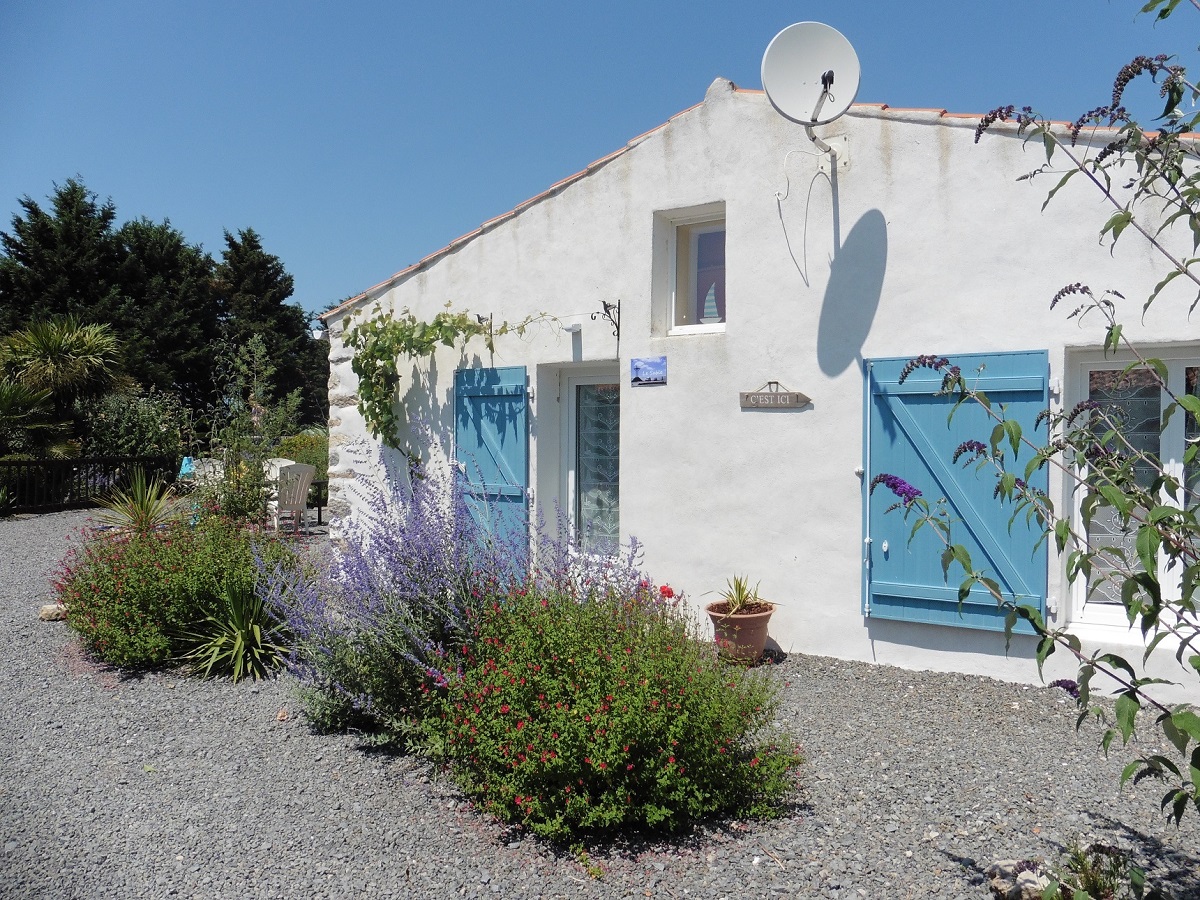 In addition we have our Chambres d'hôtes (B&B) with a family room for 2-4 people and two other rooms both with views on our court yard. All our three rooms are on the ground floor and with a private entrance. Read more about them here.
r.