Today we celebrate with great pleasure our tenth anniversary. A small summary of 10 eventful years follows in 10 pictures. We've selected three photos for each year and added a little explanation. When you start a business you always have to wait and see whether it really will be as good as you hope. When you also move to another country there is an extra challenge, but we can say after ten years that we certainly do not regret at all our choice for a bed and breakfast in France. Thanks to our family, neighbors, friends and of course our guests we were able to build a business of which we are very proud and were we work with pleasure!
2006
Our pictures were taken on the day of receipt of the keys of our house in Beauvoir-sur-Mer on June 12, 2006 (selfies did not exist yet;-). We started to throw all the mess in and arround our house on a stack to bring it to the garbage. A month later we received the first guests in our cottage la Bergerie and the month after our first B & B guests.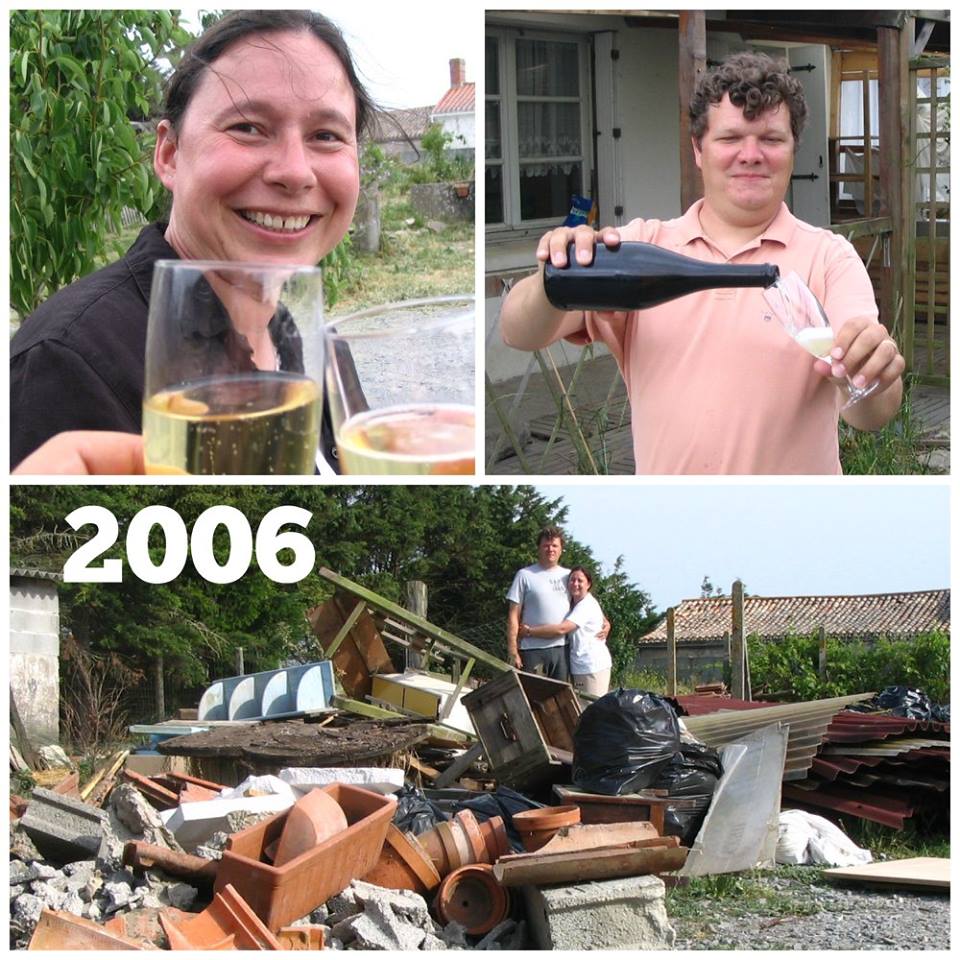 2007
In the winter of 2006-2007 we made with our neighbor Stephane plans for renovations and a few months later (and a lot of sweat, a little blood and no tears) we had a studio, a B & B room and a swimming pool with terrace . Our neighbor Christine painted our beautiful billboard on the road.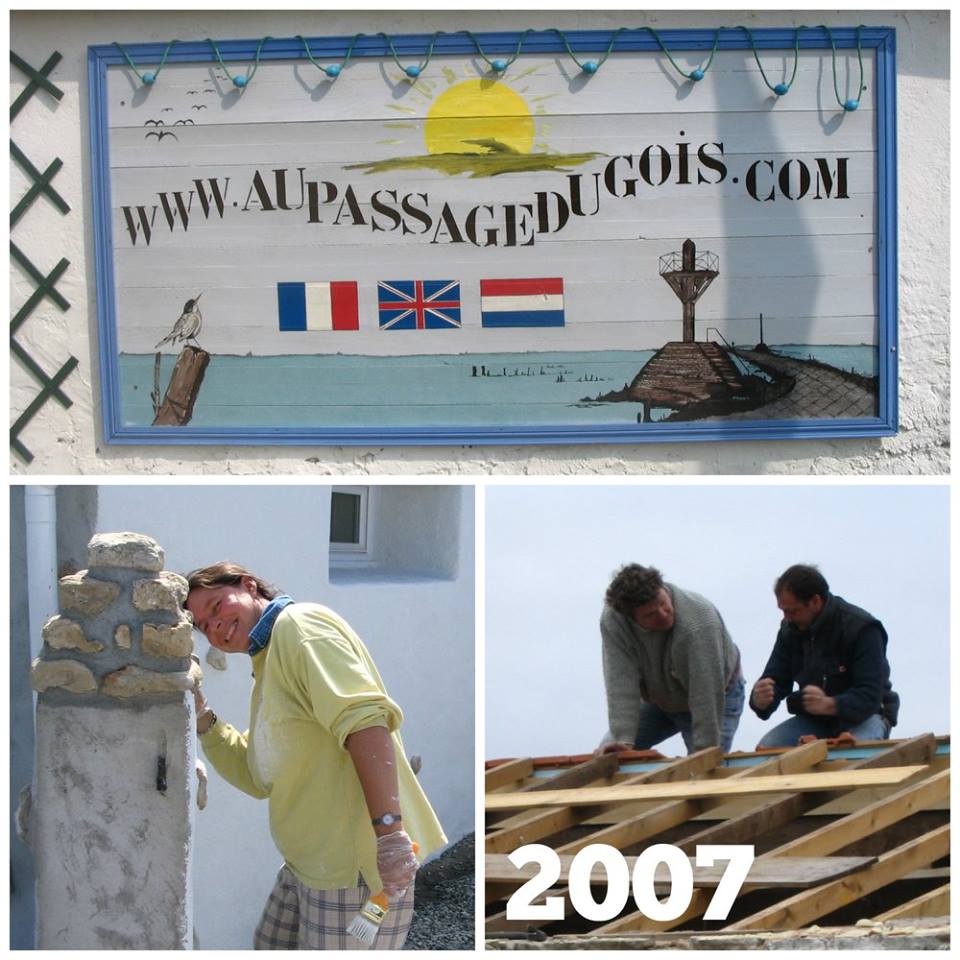 2008
Our house is in fact a former oyster farm. Where once the tractors were stationed we made in the spring of 2008 with neighbor Stephane and B & B colleague Tony a summer kitchen. Once we had the renovations behind us we had more time to explore our new surroundings. With our guests we have now been going already for years to Thierry Odeon's salt pans and we fish shell fish (to eat) on the Passage du Gois. Trips to the Bay of Bourgneuf we are still great as well. Pay close attention to Hemko's sexy boots (essential with the mud in the bay).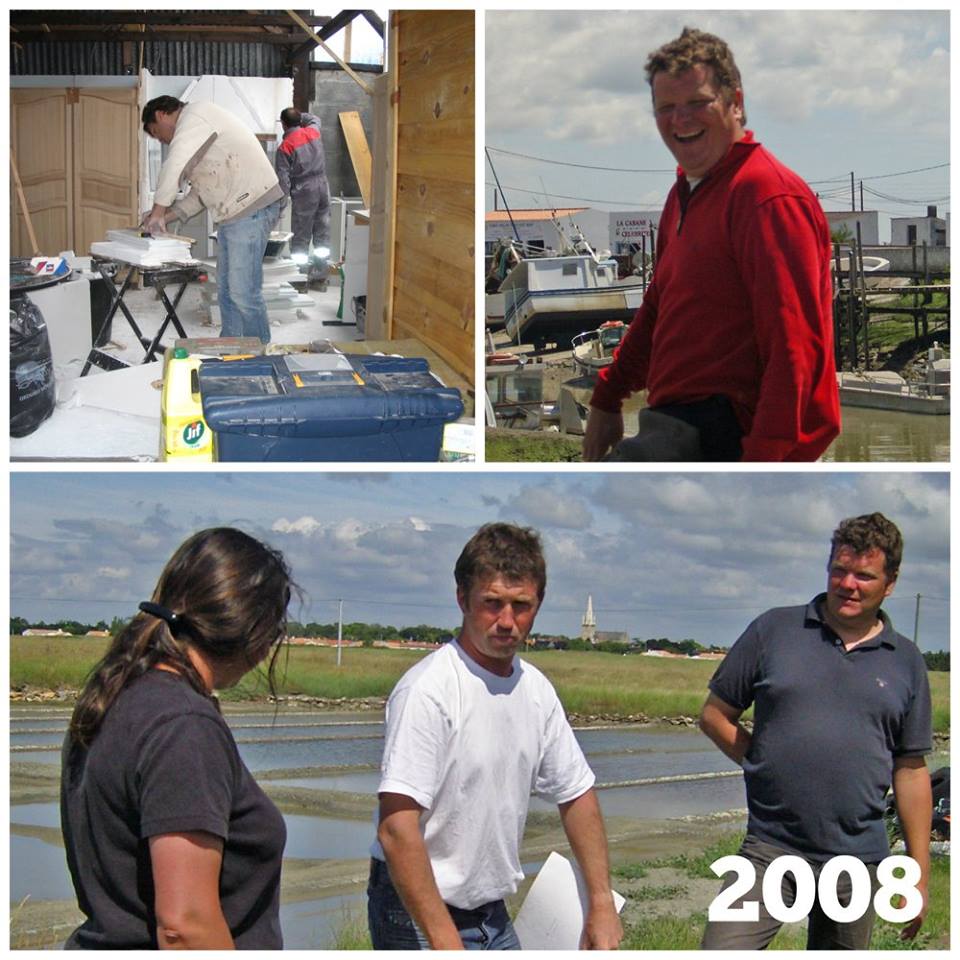 2009
We greatly enjoy our life in France! We miss, contrary to what people often expect, not really dutch licorice or peanut butter but with our birthdays we do of course miss our family and friends in the Netherlands. Hemko did not have to celebrate his 40th anniversary alone as a large delegation of his friends from Hoorn came over. Our summer kitchen is not only convenient for birthday celebrations, but also for our table d'hote meals in the summer. Hemko poors there happily our local wine and Martine cooks French classics.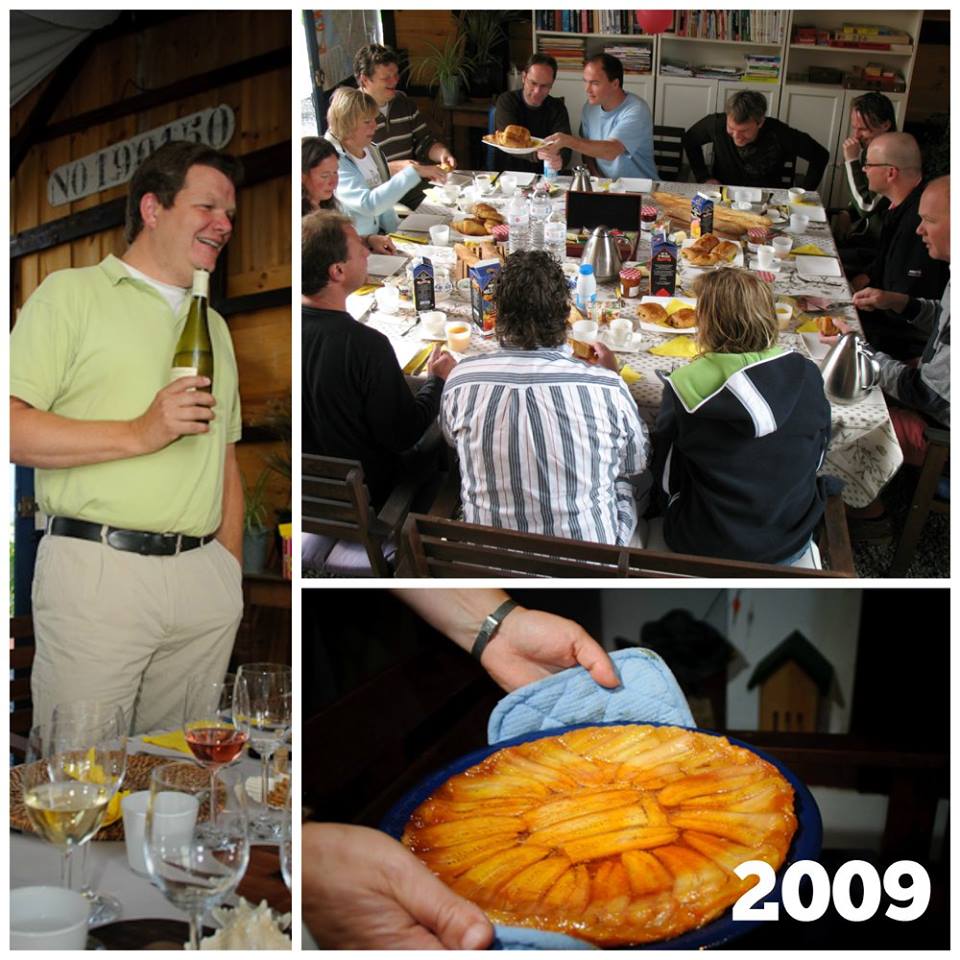 2010
After a short pause we rolled up our sleeves again in 2010. Since then, we have double glazing throughout. Incidentally, there is also time to relax though. We have an average of 500 more hours of sunshine compared to the Netherlands, so much more sun in winter. Great weather to to read a book out outdside in January.
Anyone who has stayed with us and has seen the Passage du Gois, 800 meters from our house, knows it is a special place. The longer we live here the more we become aware of this. It is not without reason that an application has been made for inclusion on the list of World Heritage of UNESCO.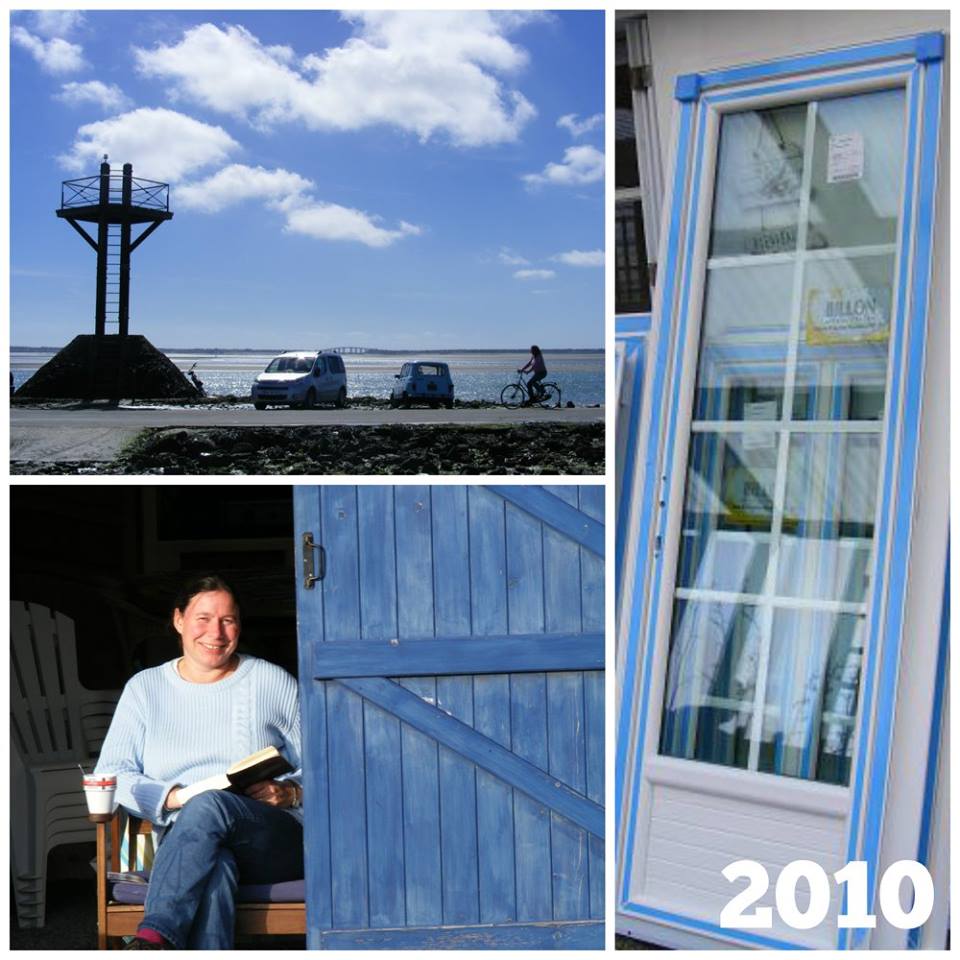 2011
A photo of three highlights in 2011; the start of the Tour de France on the Passage du Gois. Really great to experience this happening! Of course also the purchase of an additional 1,000m2 of land near our house for parking, a vegetable garden and a football pitch. Also we could take another DIY project (facade renovation B & B room Le Sable) of our list.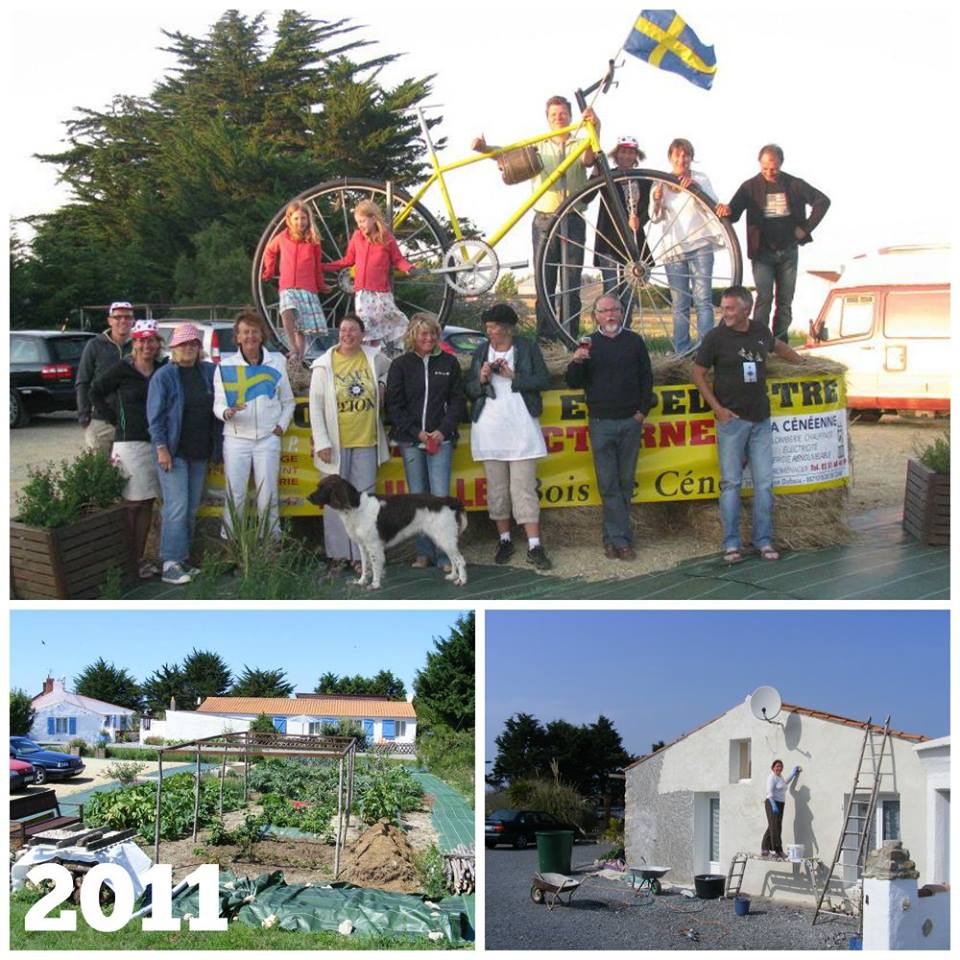 2012
Although we always like to look around at the Passage du Gois, the island of Noirmoutier and the rest of our surroundings we also go for our enjoyment occasionally to "the big city". In our case it is Nantes at approx 60km. There's always something to see or something fun to do.
Because of the Internet, Skype and of course through our e-mails and Facebook we sometimes have the feeling that we still live in the Netherlands. For people who emigrated 50 years ago this must surely have been very different.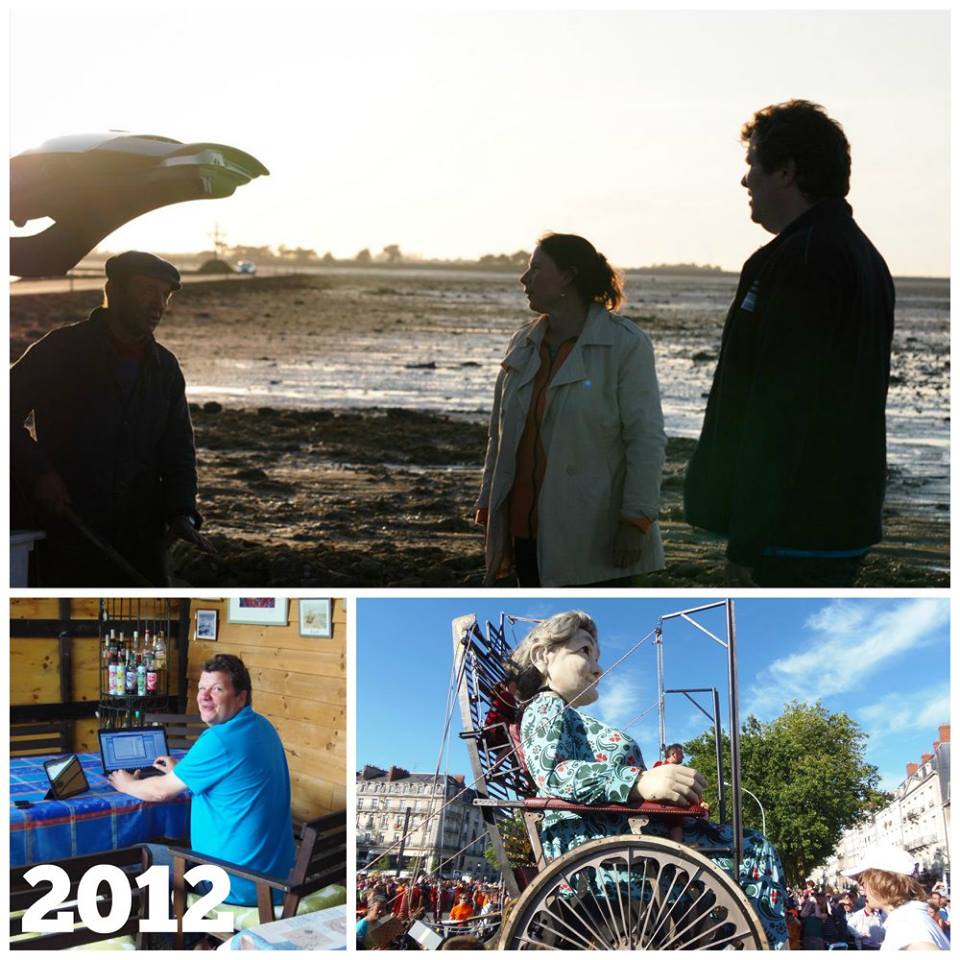 2013
One of the reasons we started a B & B in France was our wish to be our own boss. It really works very well and we now have more what the French call "qualité de vie
(=
quality of life)." Although we will never get rich with the size of our company, we can lead a happy life. The first years we mainly invested in the comfort and holiday fun for our guests, but gradually there is occasionally the pos
sibility of little pleasures for ourselves; for example, a new hobby for Hemko and finally a greenhouse in the vegetable garden for Martine and a nice concert a few times a year. In the past in the Netherlands, with a double income, we took a lot of "luxury" things for granted, but we now enjoy all the little extras much more.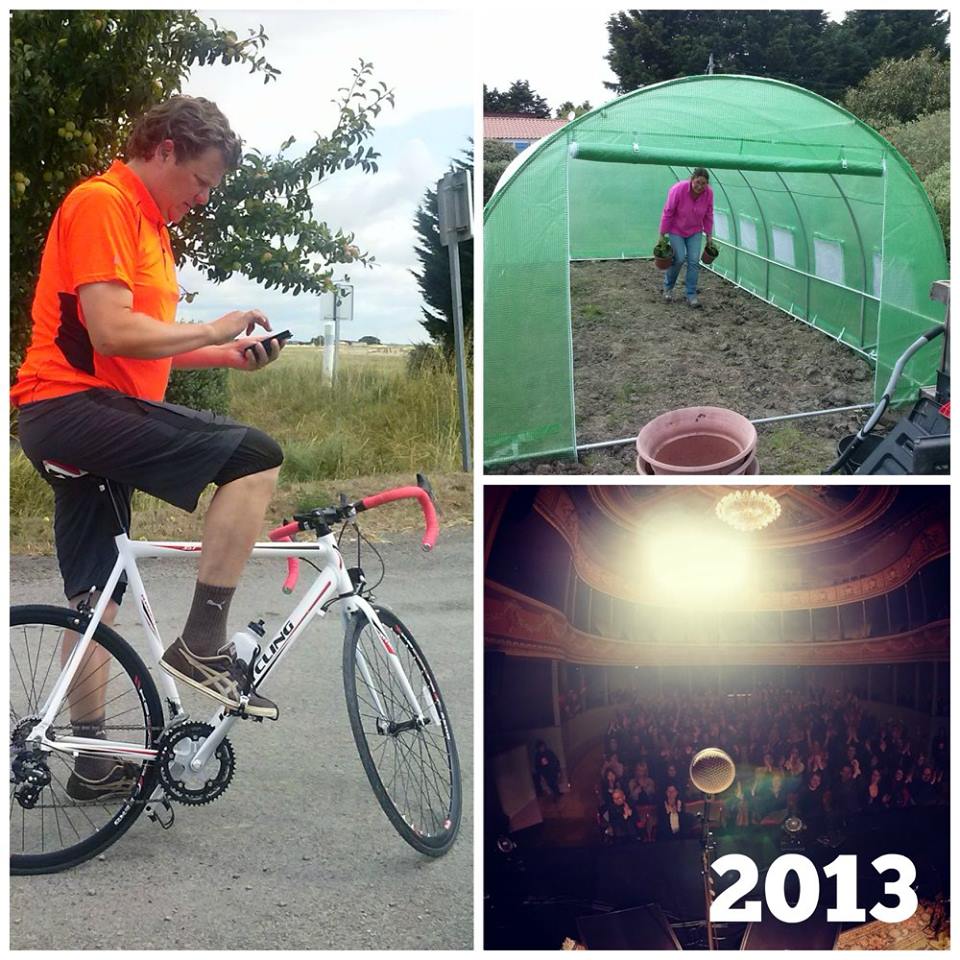 2014
Unlike our lives in the Netherlands, we are now already 10 years, 7 days a week 24 hours a day together. We like it fortunately still fine! Also, we are frankly never really alone. Even after 10 years we still meet regularly new very exotic-looking animals in our garden and of course there are new guests every week. We feel we have been received most kindly by the French people in our area. After 10 years we also have several nice Dutch, Belgian, British and German friends too. We still take French lessons. Partly for our company, but also for a successful integration. The various volunteer projects we do help with our integration as well and are frankly just fun to do (among others Tourist board, help at a high school and a youth association). A small disadvantage; to renew our passport, we must now go all the way to Paris. But every disadvantage has its advantages, so we then simply make it a nice day out.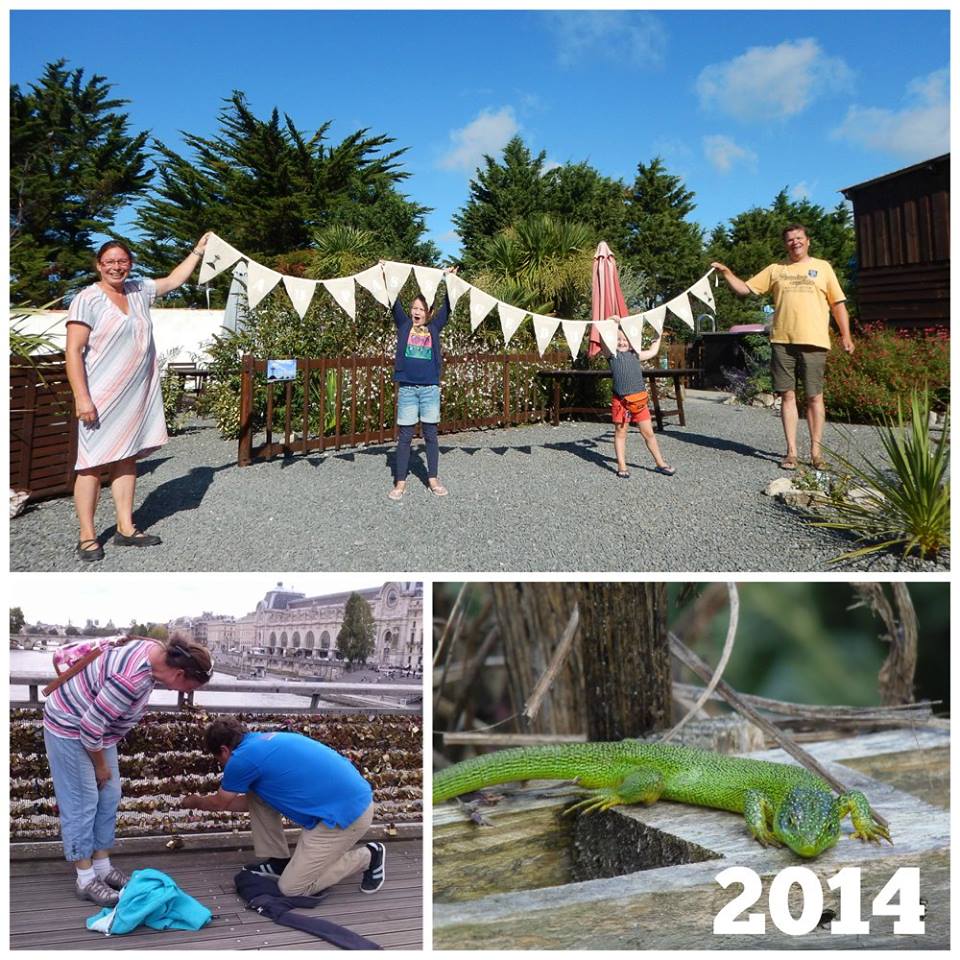 2015
Something that until recently we never really had thought about is that we have a whole list of new customs and traditions after 10 years. On our anniversary day, for example, it is already the 30th Foulées du Gois (race against rising water on the Passage du Gois), so of course we are going there as always. We now celebrate already for years Christmas in France with our English friends Andrew & Janette, New Year we celebrate every year with several neighbors, we go every year to certain flea markets and fairs, for certain French public holidays (July 14 and August 15 ) we have our regular places we go etc. We dine with several people occasionly etc etc. Hemko looks with our neighbor Stephane always at the end of the summer at various beaches nearby with his metal detector to see if there is something nice to be found .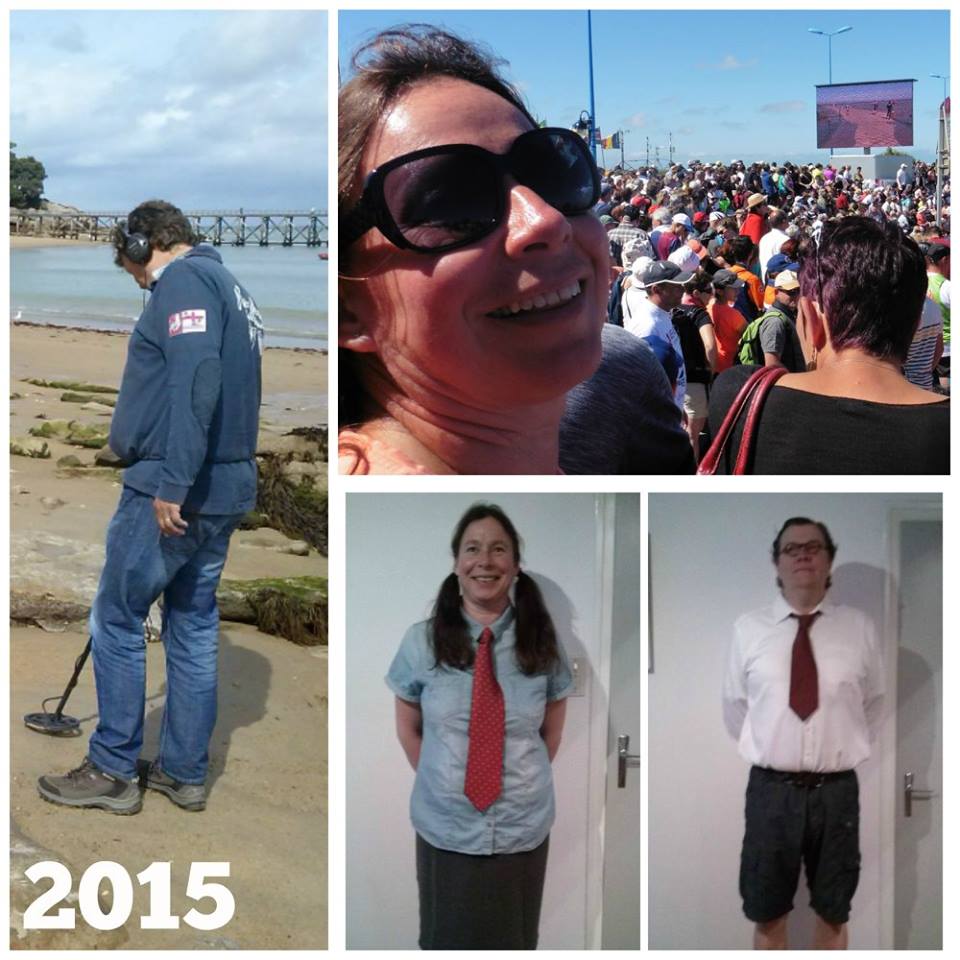 2016
Those who own their own business know all about it; it never really is peaceful and that the work is never really "finished". Nevertheless, we try to go away from home and visit things in our area occasionally. We also make city trips every year in Europe with Peter and Marina (an old Dutch tradition, incidentally). This year we visited Venice for example (highly recommendable!). We also of course
look forward in time. The DIY list is after 10 years still not finished … but we also try to keep ourselves developing other than in DIY
😉

. Hemko for example, did a few weeks ago an interesting photo course, which is again useful for the food bloghttp://www.chezmartine.nl/ Martine would like to start this year. Hemko is considering new cities to visit for next year, but will use this information also for his new French holiday websitehttp://www.offres.voyage/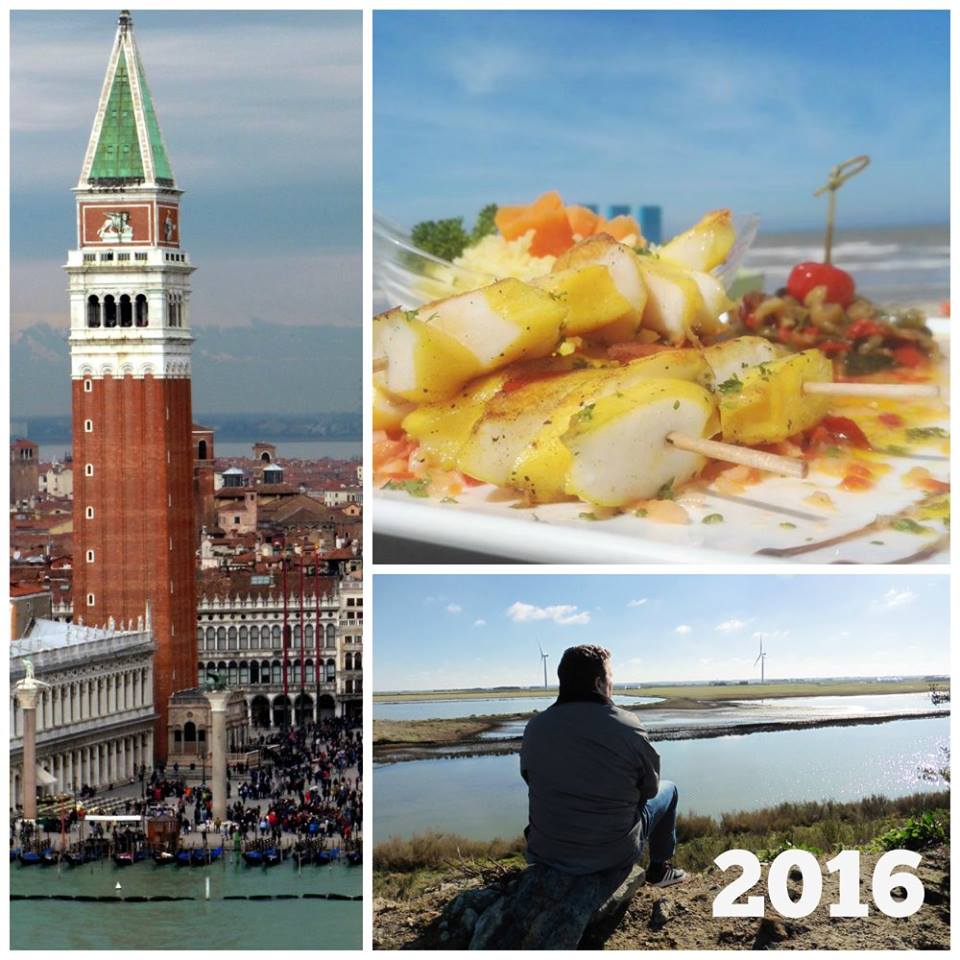 In short; we are definitely not bored at all and look back with great pleasure on the past 10 years and of course are looking forward to the next 10 years in Beauvoir-sur-Mer!
RESERVATIONS OR QUESTIONS ABOUT AVAILABILITY?